We are specialists when it comes to professional 3D printers, 3D scanners and high performance filaments.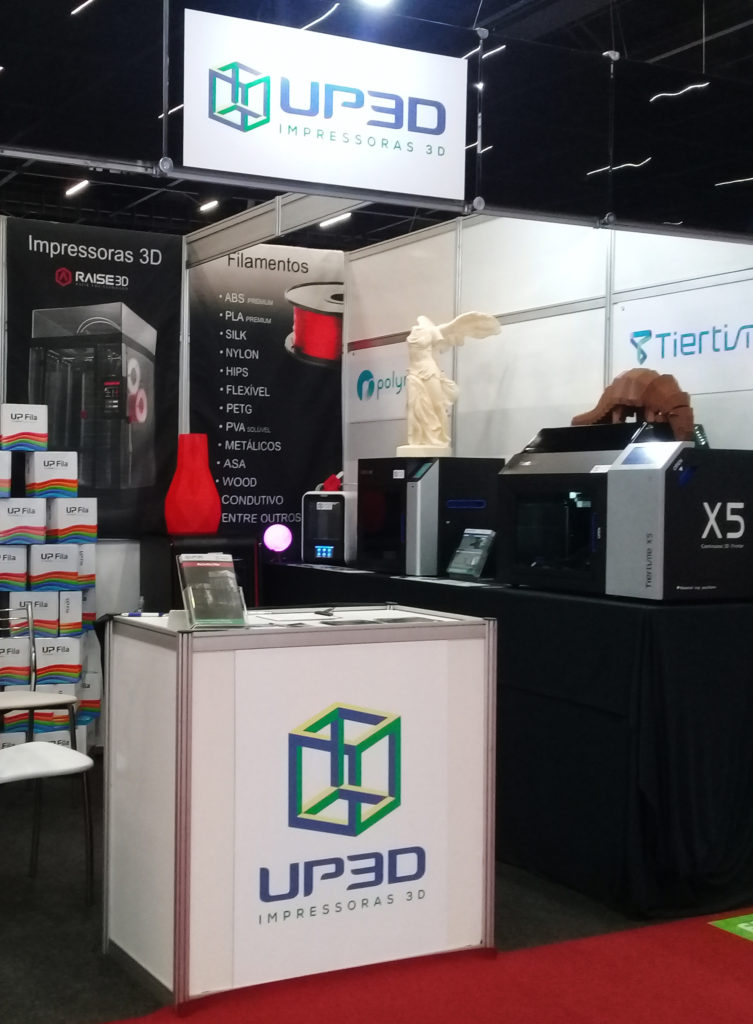 We specialize in professional 3D printers and 3D scanners, offering the market, since 2002, the most renowned technologies and global brands.
In addition to that, UP3D offers a variety of technical materials, such as engineering-grade thermoplastics like PEEK, and PEI (ULTEM), nylon, carbon fiber, PVA, ABS, PLA, among many others.
UP3D has all the infrastructure and know-how to offer our customers high quality products, immediate delivery and technical support in Brazil.
2002

UP3D started its activities in 2002, based on the industrial environment of product development and manufacture in the most renowned brazilian innovation markets. Since 2011, it has been working with technologies and solutions for the 3D printing market, offering high performance global products.
2011

In 2011, UP3D brought to Brazil the global manufacturer Tiertime, a pioneer in the personal printing market with its well-known UP line of 3D printers, making it accessible to tens of thousands of future inventors and product creators. Currently, Tiertime offers technology for high quality printing from small prototypes to series production printers that automatically change the printing tray.
2016

In 2016, it is the turn of the partnership with Shining 3D to enter the market with its powerful 3D scanners. With desktop and portable 3D scanners, the company currently offers several models ranging from the capture of ornamental objects to the digitization of large products.
2017

In 2017, Raise 3D professionalized the global 3D printing market with a series of products aimed at the high quality of printing associated with large prototypes. Raise 3D has won several awards for the quality of its products and continues to lead disruptive market initiatives.
2018

In 2018, Polymaker came to meet the demanding market for high quality prototypes, offering the most exquisite materials for 3D printing. Among its solutions are excellent finishing materials, high performance, in addition to special applications for casting and mechanical resistance, such as nylon and polycarbonate.
2019

In 2019, the partnership with Intamsys promises to assist in the manufacture of prototypes with functional materials. The solution offers high temperature resistant materials for high performance applications from materials such as PEEK, PEI (ULTEM), carbon fiber, among many others
At Raise 3D, our focus is to inspire industry-level change by designing and building 3D printers that extend the limits of what is possible for designers and manufacturers. Raise 3D is founded on an unwavering dedication to building long-lasting relationships with our end customers, our co-workers, and our global partners. Raise 3D has corporate headquarters in the United States, Europe, and Asia.

SHINING 3D, founded in 2004, is pioneering independent research and the development of 3D digitizing and additive manufacturing technologies, owning over 300 patents and more than 100 copyrights. SHINING 3D is well-positioned in the market and has the capacity to manufacture 3D products at a large scale, offer powerful 3D digital technologies, and provide strong support service worldwide. SHINING 3D's mission is to improve the efficiency of high-quality 3D modeling, to enable flexible production of high performance, complex structure parts, and to make 3D digitizing and additive manufacturing technologies accessible to all; from large multi-national corporations worldwide to at home hobbyist.
INTAMSYS 3D Printing All-in-One Solutions bear the ambition to make our future life fully customizable due to the infinity of possibilities Additive Manufacturing Industry offers. Meeting the most demanding industrial standards, INTAMSYS 3D Printers are optimized for applications in industries as diverse as Automotive, Aerospace, Oil & Gas, Medical sector, Jigs & Fixtures or even Education.
Polymaker is an international team passionate about 3D printing. We produce the very best 3D printing materials by controlling every stage of production. With a diverse portfolio of materials ranging from high performance plastics to unique aesthetic solutions, Polymaker will continue to add cutting edge materials to its ever-growing portfolio.
3D printing can be used for an infinite variety of applications. Learn more about some of them:
UP3D is the official distributor in Brazil of the brands Raise 3D, Tiertime, Intamsys, Shining 3D and Polymaker. With this portfolio UP3D offers the best solutions available today in the global market to meet the needs of additive manufacture: immediate delivery and technical support in Brazil.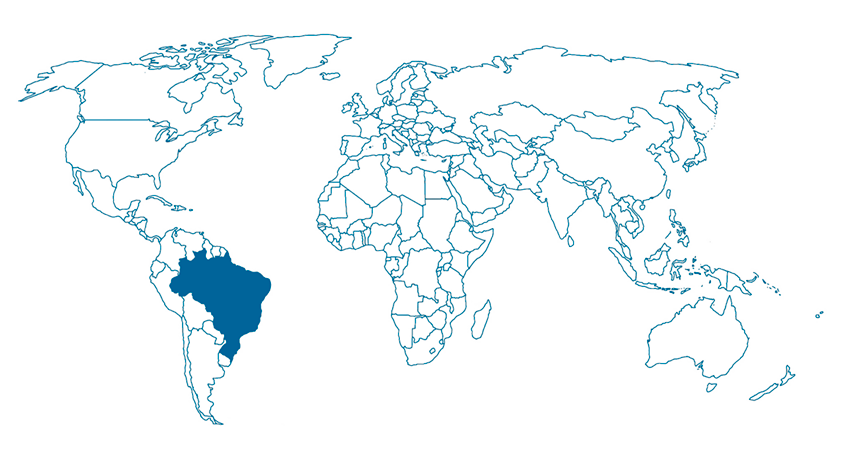 +55 (19) 3299-0406
+55 (11) 3715-1090